So I had a nasty scrape on my drivers door on the pillar behind the window ( I'm guessing from my wedding ring or something). Anyway, it exposed the paint underneath, so I decided to remove the vinyl. I started on the drivers door where the scrape was, working my way up from the bottom. When you open the door the vinyl is wrapped around the back edge, and is fairly easy to begin to peel. The vinyl was MUCH easier to peel once warmed up, so let it set in the sun for a bit, or grab a heat gun and apply a little heat.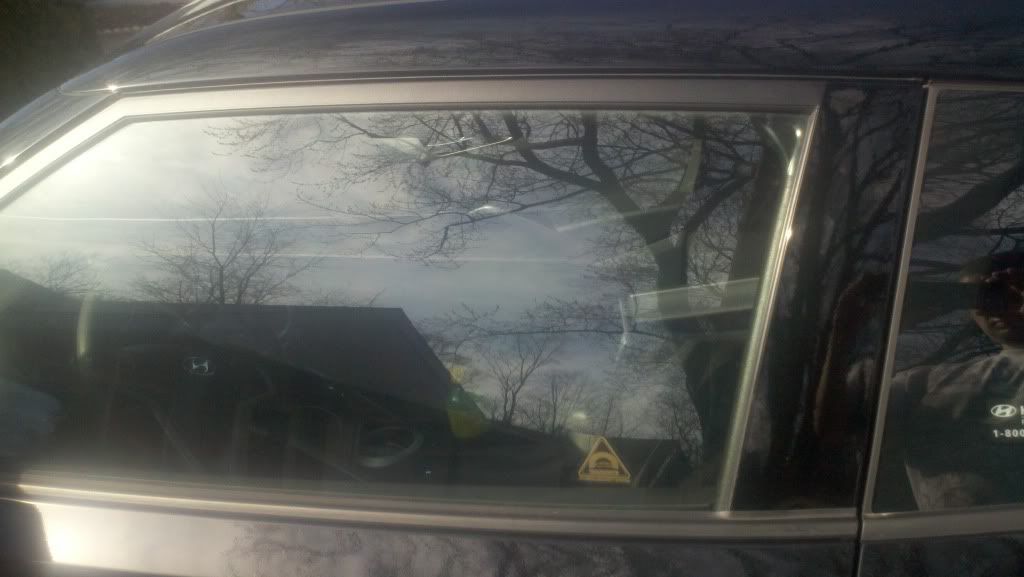 I finished the top of the door leading down to the mirror. Once you get the vinyl started, GO SLOW, and fold the vinyl back on itself and pull. I got this piece off in one chunk. Going too fast caused the vinyl to stretch and begin to break, and may be difficult to get started again if it breaks on you.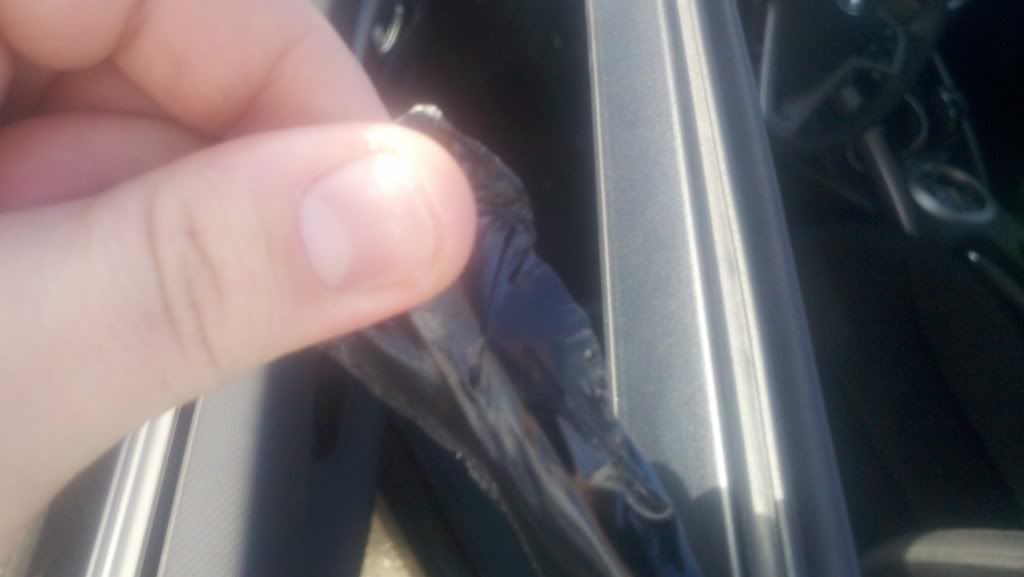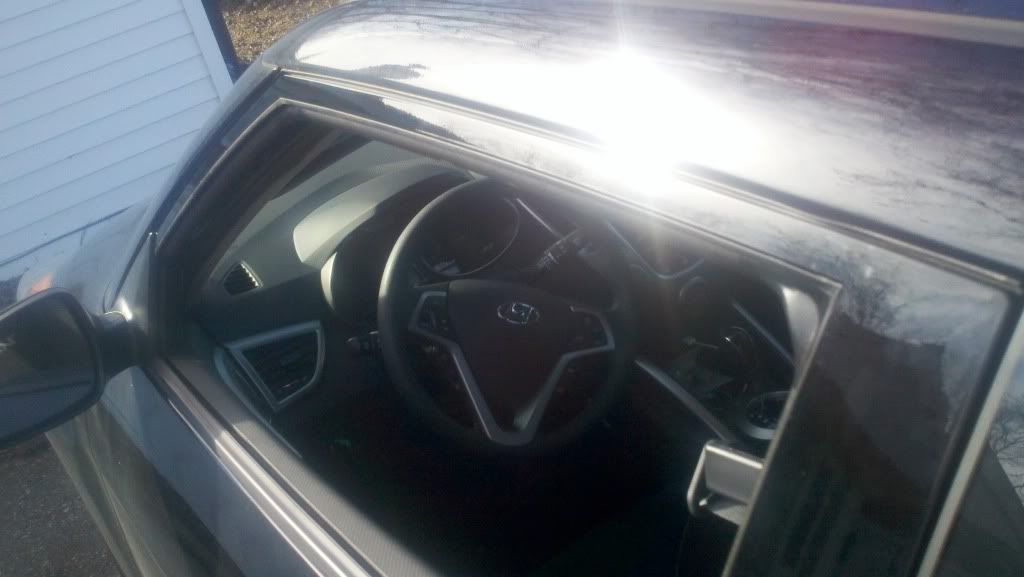 I then moved on to the passenger side front door. This side had been sitting in the shade, so it was MUCH more difficult, and came off in chunks, so please do yourself a favor and apply some heat.
This photo shows the difference between the paint and matte vinyl. Obviously the paint underneath on any other vehicle with match whatever color it is painted.... red, blue, etc.
I then finished up the back door, which I forgot to take pictures of. This is what I was left with when done. I was pretty frustrated when done, mostly due to my laziness not heating up the vinyl on the passenger side.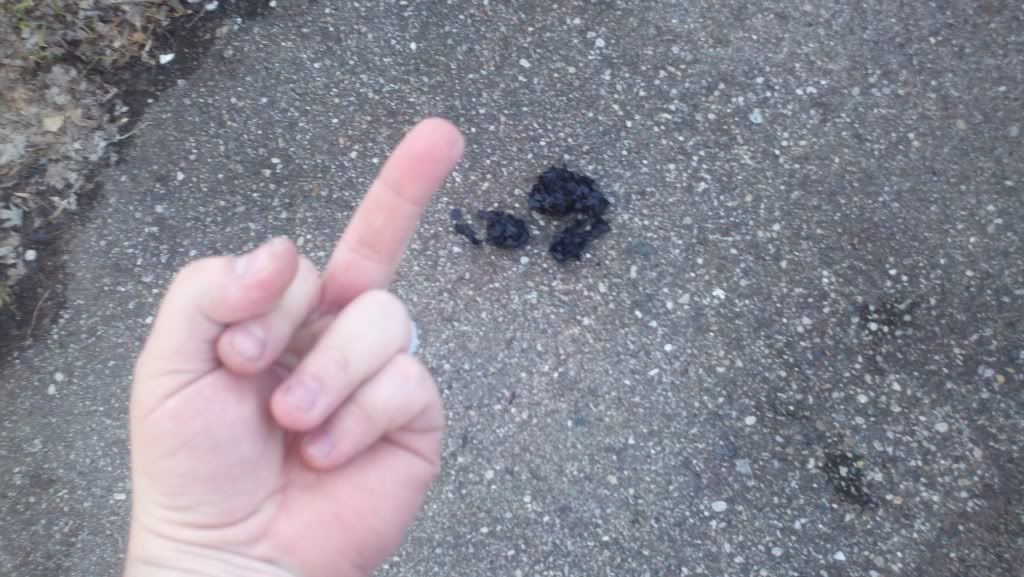 The vinyl left very little residue, and what was left simply rubbed off with your finger.
I hope this helps anybody else that was looking to do this mod. Sorry for the crummy pics also, it was pretty bright out, and I only had my Droid X to take pics with. Any questions just fire away guys. Thanks.