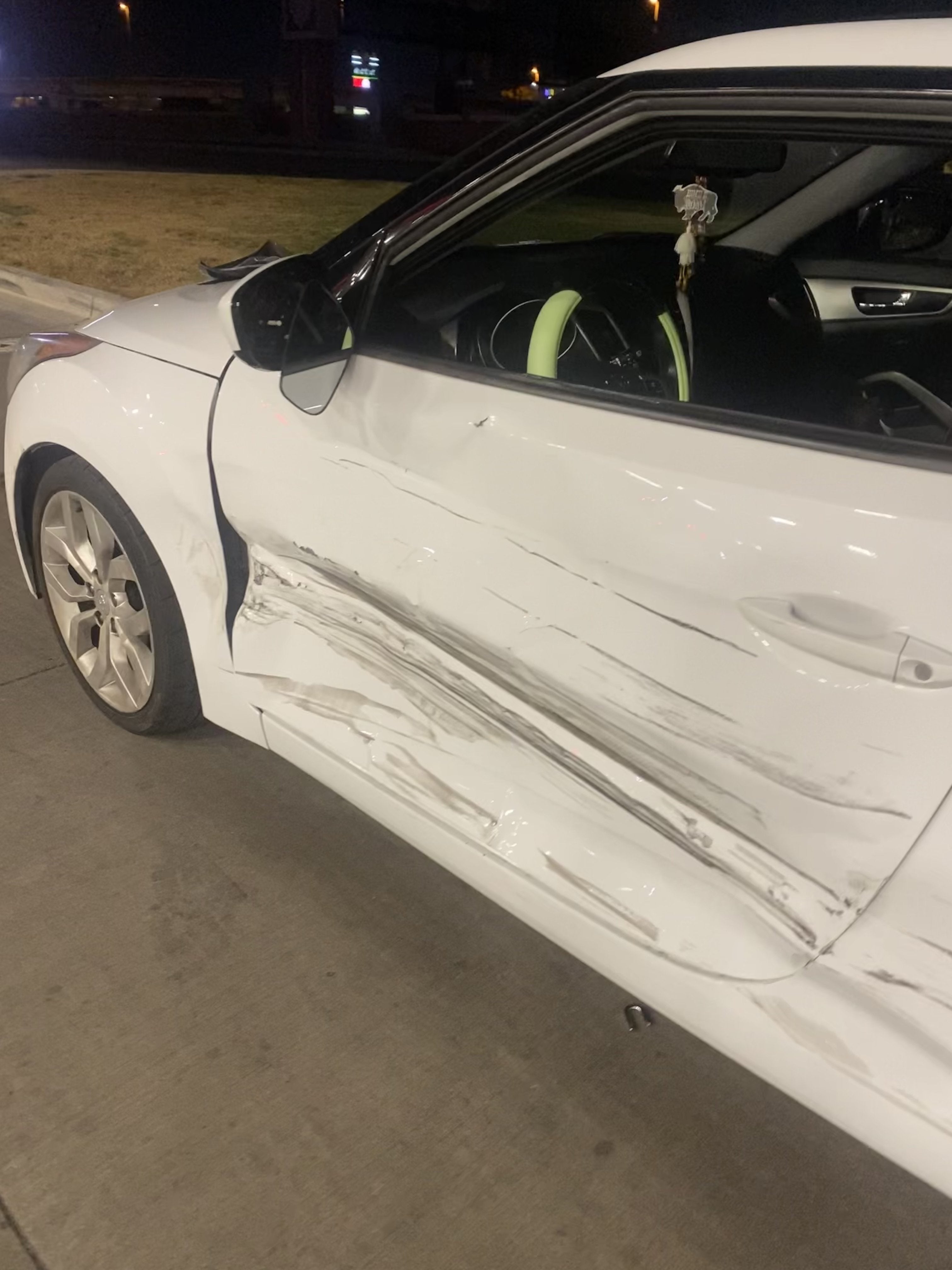 3
hi everyone! i have a 2013 hyundai veloster.
i was in a hit & run in San antonio a few weeks ago, someone was driving the wrong way on a turnaround & smashed the whole left side of my car, main impact was on my door. my window was rolled down so the window shattered in between the door, & my door doesn't open anymore
other than this, everything still works great.
also- yes i have filed a police report. i have an attorney looking for camera footage, & of course i only have liability insurance so i don't think my insurance can help me. anyway,
with this said, i obviously need a new door. my friend owns a shop & said he can replace it for me if i get the door. i just don't even know where to begin. i've tried looking online/scrap yards but i've realized it asks about specific pieces like a new switch, door ensemble kit, etc. & i don't know what any of that is or if i need it. i just need a whole new door. how do i go about this? can you tell me what all exactly i'll need? thanks!