I have done 2 sets of headlights for the VT and they werent as bad as you might think. Sure they are big and you cant actually "bake" them because not everyone has an industrial size oven in their home so the best method is to use a heat gun. I'll link a couple vids that helped me get these monsters apart and back together PROPERLY (thats the hard part) As well as advice on the LEDs like what to buy and what to not waste money on. here goes nothing.
To remove headlights:
To open headlights and install LEDs: These are long but worth a look.
I cheat I know lol. As for the custom LEDs. I wouldnt buy them from anyone but exLED, I dont work for them or anything but I trust them to get me the right stuff and its very good quality. That being said, here's what I recommend buying for these lights:
2011~ Hyundai Veloster exLED LED Headlight Set
2011~ Hyundai Veloster exLED LED Headlight Set
Item No. : 91021
Price: around $220.00 for the color changing (white to amber) LEDs
Eyeline: (the light going across the bottom of your headlight) Normal (NAV) Type (#7904) (+$38.00) -or- Turbo Type (#9002) (+$39.00)
Load Balancing Resistor: without (You can get better ones from Amazon)
Circle Eye: (the light around your headlight projector, turbo only) With (#7887) (+$28.00).
Add-On Circle Eye: (an extra light for around your projector, turbo only): With (#7889) (+$57.00).
Reflector LED: (top amber reflector/turn signal) Without, because unless you have the clear corners the color doesnt matter and I would just black this whole thing out anyways.
Turn Signal: (lower turn signal near center of car) Clear Reflector Kit (#9966) (+$75.00) the other option here is the panel type and its basically just a white plexiglass panel that the LEDs project onto, crap IMO.
Devil Eye: (supposed to light up the projector housing but it doesnt do a damn thing) Without
White color for the LEDs: White 6,000K (white) White 7,000K (blueish)
Heres a pic of my lights with decriptions of the LEDs:
Well here are the results from both of my sets of lights. the first set I went with black Plasti-dip and the full color change LED upgrade with the panel type turn signal: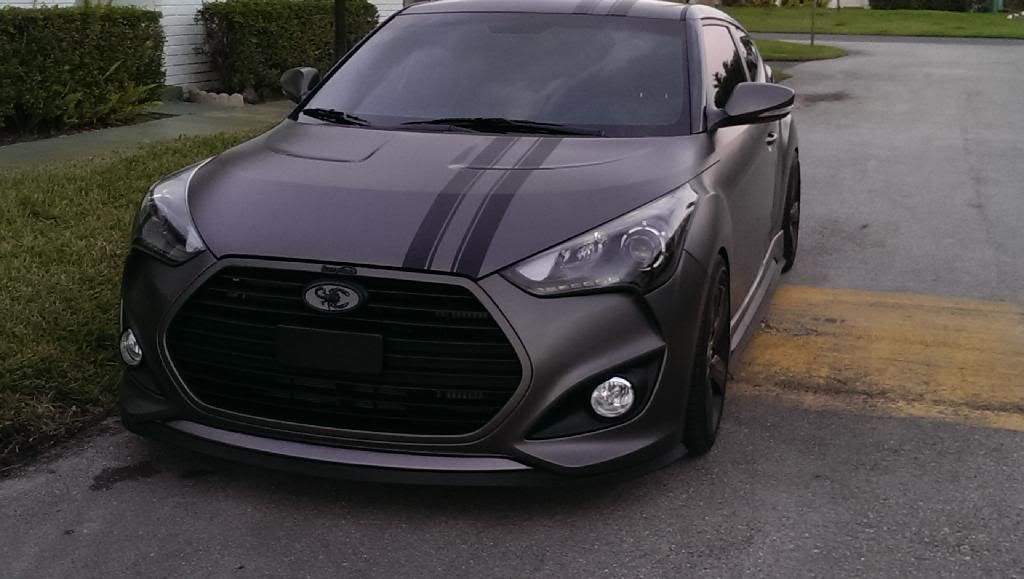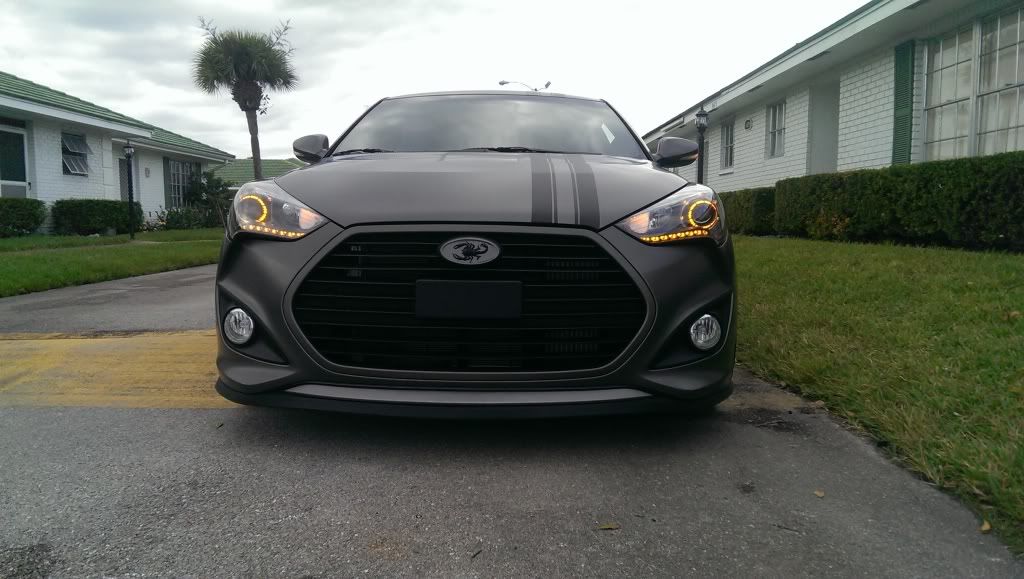 And the new lights with Custom LEDs and green paint scheme. I used black plasti-dip and green engine enamel:
A couple tips:
* Run the heat gun on the seams for a FULL 10 MINUTES before you even try to pull them apart, boring I know but the stress of trying to pull them apart while the glue is still hard is much worse. After you finish putting them back together run the heat gun on them for another FULL 10 MIN to get that glue to melt and seal up that seam. You dont need any extra glue or products to seal up that seam.
* Leave ample drying time for your plasti-dip. otherwise you will have a reaction from the fumes on the inside of your lense. it will turn foggy and the only way to remedy that is to pull them apart again.
* If you have condensation inside your headlight after the install DON'T FREAK OUT!!! Before you get all geared up to bust them open try this first. Pull the bulb covers off the back of the headlight, remove the turn signal bulb covers, basically open up the headlights as much as possible to let fresh air in. Turn on your headlights for 10-15 min to heat the insides up really well. that heat will push out all the moisture. Put them back together and run a hose over the lense to see if you still have moisture in them. If so, then the sealant didnt go back together properly. This doesnt mean you have to pull them apart again. I would run the heat gun over the seam for another 10 min to get the glue to melt into the right places.
Im sure more will come to me but these are the most important ones so far. Please feel free to ask any questions. Im here to help.